April 2021
01
If you're an education-driven individual, equipped with proficient teaching capabilities, and with a talent of eloquent speaking and explaining skills, this is what you need to know:
During uncertain times we live in today, teaching in a traditional 4x5 classroom can be considered a fad and no longer an option on the table.
On the contrary, tutoring and teaching are the backbone of any society's nourishment - Meaning, breaking down complex subjects and information for learning individuals are still in high demand all over the world.
Ways and methods of conducting educational classes or sessions are taking a different form today - Yes, you've guessed it, the virtual one, this is why today's article will shed light on the numerous methodologies of teaching out there for all former teachers.
Today, you have a vast compilation of career paths to look at, from coaching to online course support and corporate instruction. You can be landing a lucrative stream of income, providing individuals and groups of students with essential learning fundamentals.

Let alone utilize what the tech age offers, e-learning platforms are sprawling at an unprecedented pace. 
What's great about incorporating your years of experience in teaching to have them compatible with new fields of expertise is that you have organizational skills, passion for education, and enthusiasm to make society a better place for future generations. 
Let's dive into today's list of professions and career paths for previous teachers and teaching assistants with the ambition and drive to educate. 
The best thing about this list is the diversity in fields and industries that you can specialize in as a previous teacher.
Career Advisor
Technical Instructor
Private Tutor
Operations Analyst
Blogs Editor
Independent Blogger
Fitness/Personal Trainer
Career Advisor
Who is it for: Academic guidance teachers
Working as a career advisor will be primarily working with students and individuals looking for a consultation about their next steps following graduating from high school. 
You could also be working on a contract with colleges and universities to be knowledgeable and familiar with university courses. To advise enrolling in a particular course or degree specialization that best match each student, based on their interests and dream careers they are looking to pursue. 
There could also be private companies that are looking to hire people with education-related backgrounds to work as full-time career advisors. 
Find out more about jobs like this
Technical Instructor
Who is it for: Computer & IT teachers
This role fits ideally former teachers with IT literacy or those who have taught computer lessons at school, given you have a solid background in computer systems and the way they operate and how to update them.
You will participate in organizing online classes, carrying out different tasks in slides preparation, delivery of class content to target audiences. Additionally, you will be assisting in updating the online courses' curriculum and writing lab exercises for trainees. 
Find out more about jobs like this
Private Tutor
Who is it for: All types of teachers
When it comes to one-on-one teaching, private tutoring has been a thing for years back. Because of governments' preventive measures to combat the pandemic spread, schools have transitioned to virtual classrooms. 
Meaning, there is an absence of the traditional concrete class teaching method, which has impacted many students' understanding of new information.
And today, the only difference in private tutoring is that it will mostly be online, and you can get to teach students in need of extra explanation about certain subjects online through a one-on-one meeting.
Find out more about jobs like this
Operations Analyst
Who is it for: Math teachers
Running analytical processes and writing in-depth reports that are highly mathematical can be the perfect fit for math teachers.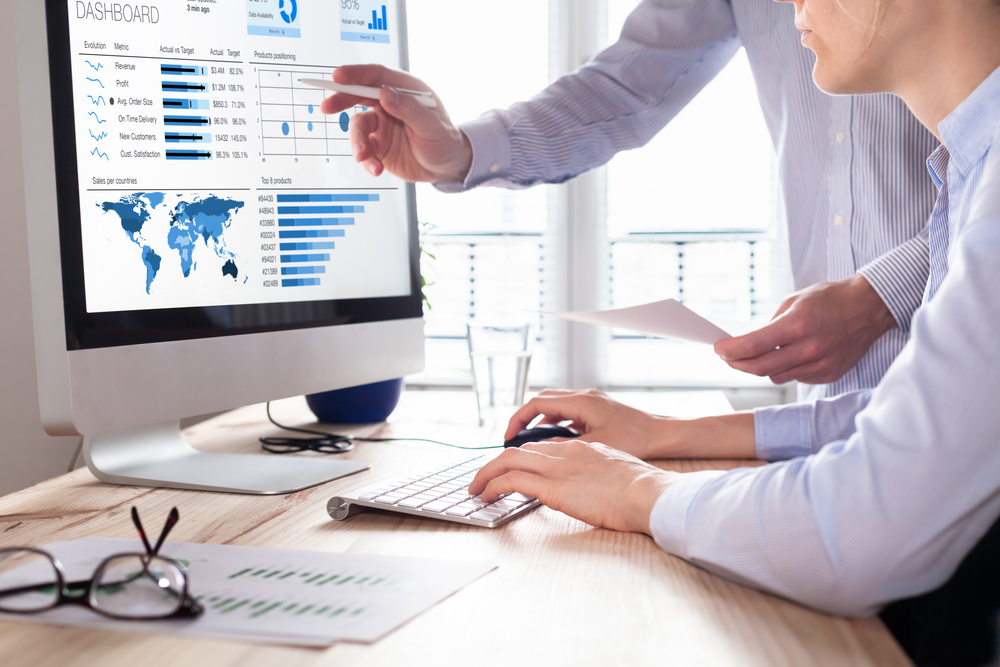 We all know how math teachers love problem-solving. In this job position, you'll be the problem solver for corporations and businesses, applying mathematical and equational scans to identify companies' mistakes and solve them to help them thrive and grow.
Find out more about jobs like this
Blog Editor
Who is it for: English or Arabic teachers
While blogging has been growing dramatically in the past years, many enthusiastic people are looking to start their blog featuring a particular topic that they are passionate about.
That comes at a price, though, as to ensure ultimate reader's satisfaction about one's blog - a lot of proofreading and editing is required. 
Blog editing could be the perfect career path to take for former English or Arabic teachers, as it lets you do what you love the most but in more of a technical and business-growth-related fashion.
Find out more about jobs like this
Independent Blogger
Who is it for: English or Arabic teachers
Like proofreading other people's blogs, working from home as a blogger can be a suitable role for previous English and Arabic teachers.
Simply put, you have the freedom to teach students and new learners through your blog to polish their speaking, writing, and reading skills in either language. 
Fitness/Personal Trainer
Who is it for: Gym class teachers
Accumulating experience by giving lessons in fitness and gymnastics at school, previous gym class teachers can continue pursuing their passion in teaching and helping out students or clients to achieve a healthy lifestyle.
Whether people are looking to lose fat, condition themselves, or put on some muscle mass to attain the beach body they've always wanted, you can look into becoming a Personal Trainer. And with some extra certifications, you can officially become a personal trainer in a relatively short time.