March 2022
09
Losing your job suddenly comes as a shock, especially if you have to pay that bank loans, schools fees, and other life needs. When losing your job, you feel like it's the end. Your frustration makes you think about nothing but how you'll survive while having no money.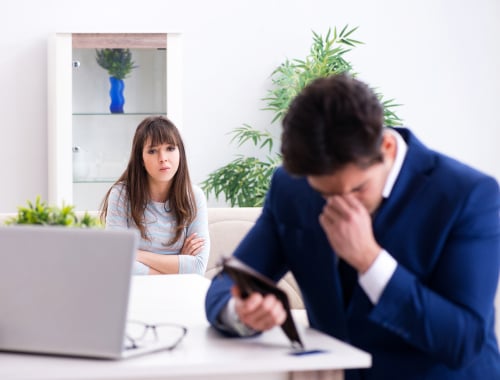 Your job is precious—and we understand that losing that job can be a difficult situation. But you can rebound from this bad news. Understand your immediate emotions and focus on moving forward. Our advice? Continue reading this blog. We want to help you move toward something better!
Here are some ideas of what to do when you don't have a job and money:
Make sure the company doesn't owe you any money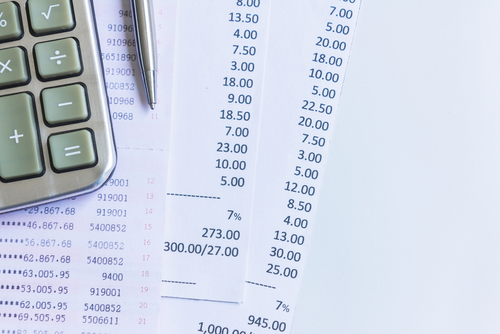 If you are laid off, this is a great time to check if the company owes you any sick days, vacation days, or overtime.
If you own stock or stock in the company, find out if you will receive compensation for those shares.
Go through all your books and make sure you don't have any money owed to you and don't leave without taking everything that belongs to you.
Apply for Unemployment Benefits (If Available in Your Country)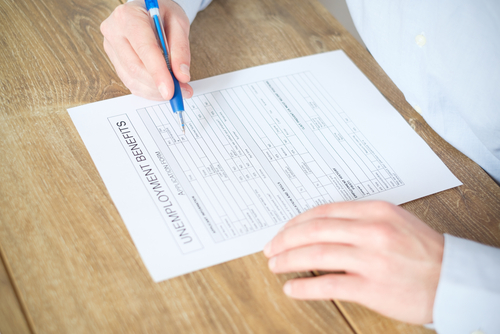 If you are having trouble making ends meet, you may be eligible for government assistance. Learn about the services available to you at the government official site, and don't hesitate to apply; after all, you have paid to get these services on the day, so you deserve to reap their benefits.
Review Your Insurance Policies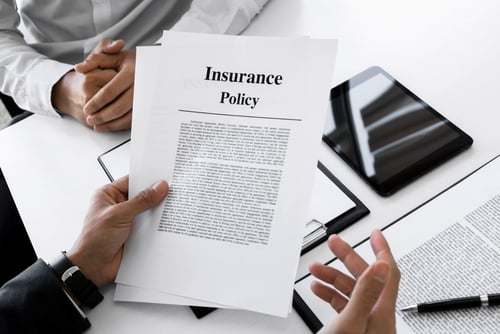 Talk to your manager or personnel department. If you qualify, they can help you determine if there is an insurance policy that covers this situation; Sometimes, you will find that you can work on flexible terms or keep health insurance after you leave work for a certain period. (Policies vary in different countries and positions, so make sure you always look for what works for you)
Know More About Your Retirement Plan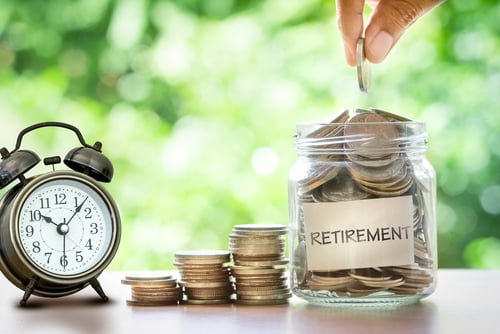 If you lose your job, a retirement plan helps you a lot.
If you work for a company with more than 50 employees, you must legally comply with a retirement plan for every employee, and there are companies where you are entitled to an "end of service gratuity."
Research with your employer or HR professional to learn more about your entitlements.
Set A New Budget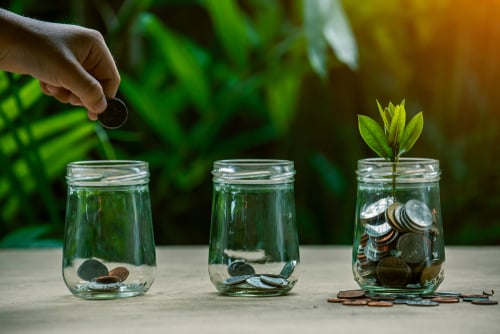 Losing your job means losing a significant portion of your income, and that can be not very comforting. It also means that a new source of income has to be found, which is also terrifying. But don't look at things that way.
Your position now is to rearrange your money. So, determine how much money you can save each month, how much you need to cover your expenses, and how long you will be looking for a job?
As you prioritize, focus on the most important things: food and housing, and be sure to keep your expenses as low as possible until you get a new job.
And always remember that the key to getting through the crisis of losing a job and not having money is setting a budget. That way, when you get another job, you won't overspend because you realize how difficult it is to get through crises when you don't have the money.
Update Your Resume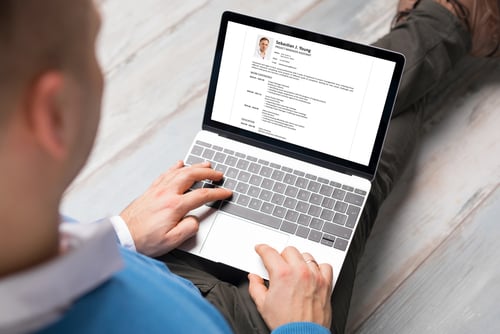 It is the eternal truth! Updating your resume is essential all the time (even while you are working) as it always shows employers your potential and proves the value you add to whatever position you get.
For a distinguished CV, check out our most-read blogs to write a CV that fits the requirements of the labor market today:
Utilize the Power of social media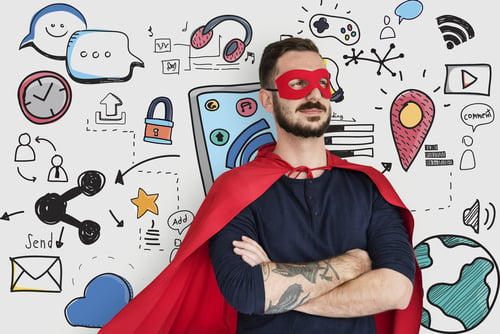 When you lose your job, you should harness the power of social media platforms and take advantage of them in the following ways:
Updating your LinkedIn profile: This is the essential step in letting others know that you are looking for a job and showcasing your exceptional qualifications. So, make sure all the information is relevant to your experiences, and update it regularly.
Connect with professionals on LinkedIn: If there are specific companies or people you are interested in working for, find them on LinkedIn and send them messages explaining what you do and why you will be a valuable asset to their team. Include links to your website or portfolio, if possible, to give them a better idea of ​​what you've done before and what you can do in the future.
Connect with friends on social networks like Facebook and Twitter: by asking if they know anyone who might be looking to hire someone who has your skillset at the moment. The best way to get a job is through relationships, so make use of your relationships with others whenever possible.
Join A New Community of People Like You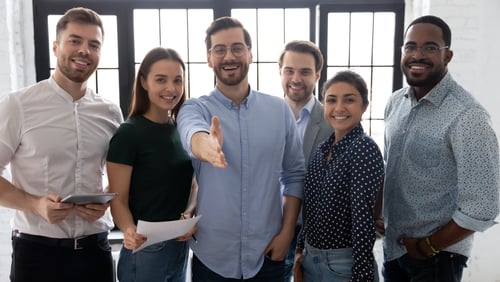 You have to look for a new community looking for a job like you to derive courage, strength, and hope from them and get over this frustrating feeling of losing your job and not having money.
It will also help you see what other people are doing to get over their situation and get on with their lives.
In addition, you will share your recent job search activities, and maybe someone will find a job that matches your qualifications, but not his, so that it will be an excellent opportunity for you.
Stay Positive & Motivated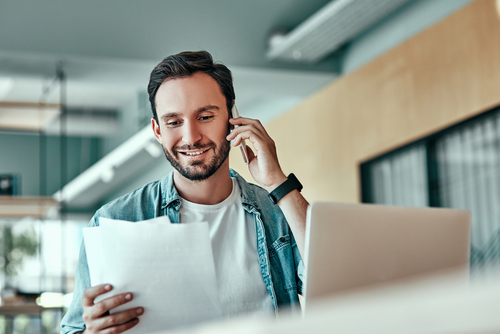 It is easy to lose hope when you are out of work. You may feel as if life is putting pressure on you on purpose. But do not despair! It's easy to stay positive and motivated in this situation if you force yourself to do so.
Here are some tips on how to maintain optimism when looking for work:
Always remember that there is a job available to you. You just need to find it. A lot of people have been out of work at some point in their lives, so you're not alone.
Don't give up on research just because it takes time. Take a break if you need to, but then return to the racetrack!
Be positive and always remember that things will get better. It may not seem like it now, but it will happen!
Find A New Source of Money till Getting Your New Job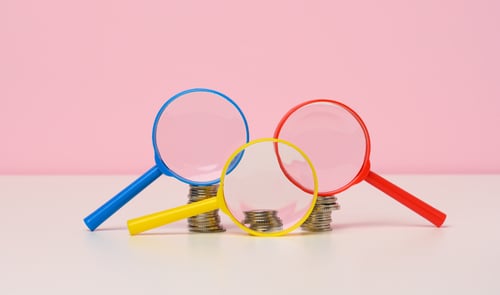 Dr. Job realized the importance of having multisource income as the Coronavirus had taught us that nothing is permanent and you can get laid off anytime, so we launched a new "Freelance" platform to make extra money whether you have a job or not.
Our new platform offers freelance projects with top employers in almost all job industries so you can invest in your skills and make a high income while being in the comfort of your home.
Now, there are 10 quick things you should do every day when losing your job: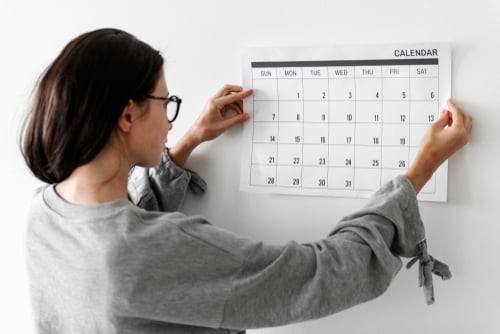 Searching for a job is a job! Wake up early and set a schedule for every task you'll do to get a new job.
Network as much as you can online and offline.
Get in touch with recruiters and employers on LinkedIn.
Check Dr. Job's latest job postings.
Maintain good physical and mental health.
Learn new things and hone your skills via online courses, reading books, or attending workshops.
Check the latest companies hiring in your field, and don't forget to subscribe to Dr. Job
Maintain a solid digital presence
Look for ways to stand out (Like recording your video CV)
Set a list of daily achievements (like applying for 10 jobs with world-class companies)
Finally,
You don't need money or a job to be yourself; you build yourself and everything around you. So, be positive and see the benefits of it: more time to have fun or learn a new skill, more meetings with new people, more new personal skills since you learn to manage money smartly, and other advantages that you may overlook by thinking only about the negative and the repetition of frustrating sentences: I am without work, and I am without money, and someone else has the job and money, and why am I?
Your job is coming! All you have to do is make it easier to reach you.