October 2021
14
There are 365 days to celebrate your boss at work. But, aside from his birthday, you don't have many opportunities to show your appreciation for his efforts.
Fortunately, we are soon celebrating World Boss' Day when it is the right time to show our thanks and gratitude.
But, do you know how you can celebrate without spending a lot of effort and money.
At Dr. Job Pro, we have come up with ten creative ideas to celebrate World Boss's Day in 2021.
Here are just a few ideas for celebrating bosses' day.
Make It a Team Effort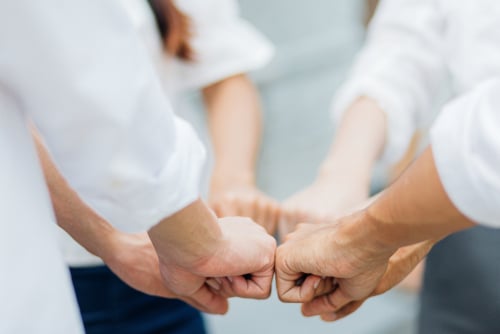 World Boss's Day is of significance to all employees. And why do we say that? Because celebrating that day is necessary to maintain a positive work environment while motivating people to achieve more and become managers one day. Believing in everyone's efforts, you should allow them to express their thanks and gratitude to the managers. Therefore, the celebration of managers is an annual event that should be organized appropriately to show utmost love and affection. So, we can say that it is the right time for employees to show their passion for their jobs and their gratitude to those who help them succeed.
Thank Your Boss for Being Eternally Patient with You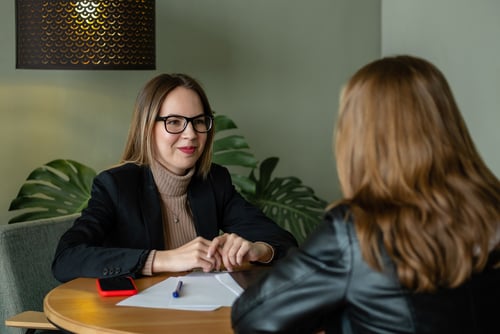 Your hard work and years of toil have finally paid off, you have achieved a lot of profits, and your job is getting appreciated by the higher-ups. It has been years since you started working, but your boss is still waiting for you to grow faster and faster. So thank him/her from the bottom of your heart for being so kind. You can also share some love from your heart for being so supportive.
Buy Your Boss A Chocolate Cake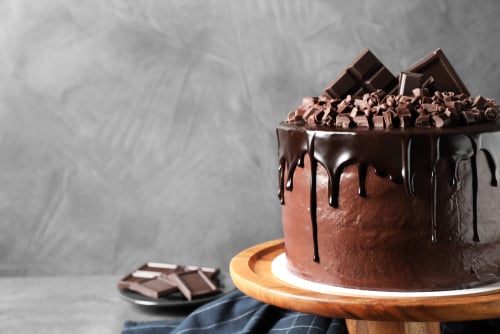 Everybody loves chocolate cake! Especially your boss. Send a chocolate cake to your boss, and it will help develop respect and improve the relationship between you and your boss.
Encourage Your Boss to Lead by Example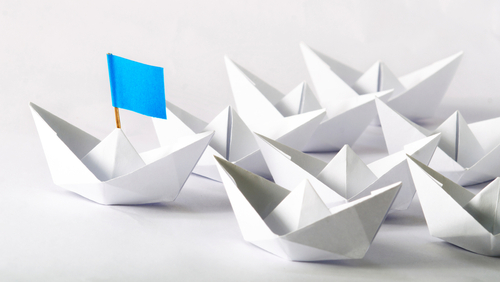 The way that your colleague is motivating you may also boost your boss. Share with him the sources of inspiration like business books, quotes, TED Talks.
Find Out What Your Boss's Favorite Color Is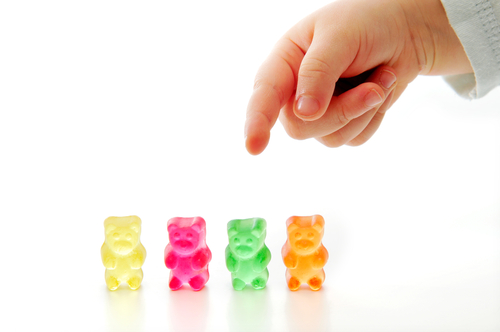 The first thing you should do is find out what your boss's favorite color is.
Most people stereotype the boss's favorite color: black, probably, for high-flying executives. But your boss may have a favorite color that is the opposite of what you think. And you shouldn't be surprised if it turns out that your boss has a color that you don't like.
Once you have that information, it's time to personalize the gift. You can't go out and buy a white tie for your boss because white ties aren't usually personalized. But if you have enough time, you could embroider your boss's name on his tie with his favorite color.
It's not a bad idea to personalize your gifts in general, though.
Surprise Your Boss with Healthy Treats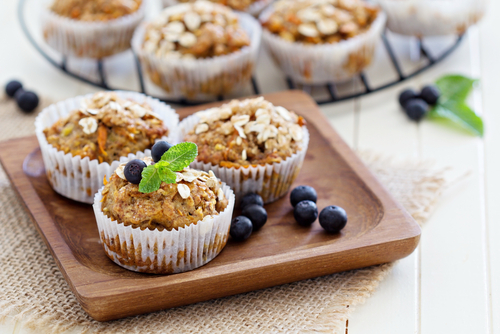 Healthy foods are a good choice when surprising people. It is also affordable. You can make him a box with a few nuts, a bottle of water, and some of his favorite vegetables and fruits, and it will only cost you a little effort and money.
Send Your Boss His Favorite Fruit/Flowers Delivery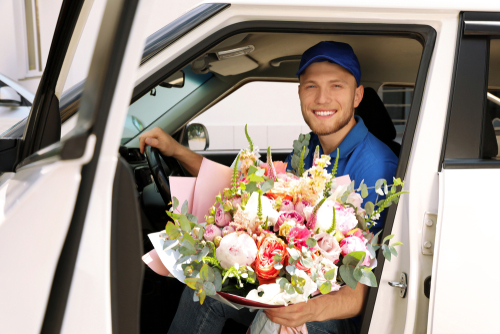 When your manager arrives at the company, he expects to see you. However, he does not expect to see some beautiful flowers or fresh fruit.
Do this to surprise your boss and help him start his day with the scent of flowers that he likes to eat his favorite fruit.
Mention Your Boss in Social Media Posts Thanking Them for Being a Fantastic Boss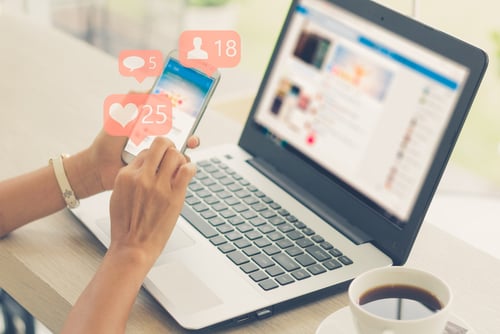 Social media is a very effective medium when praising your boss.
So here's my advice: Whenever you get something of value from your boss, thank him on social media. Thank your manager for anything they do for you, no matter what it is.
Cook Him a Special Breakfast – Make Something He Loves – Pancakes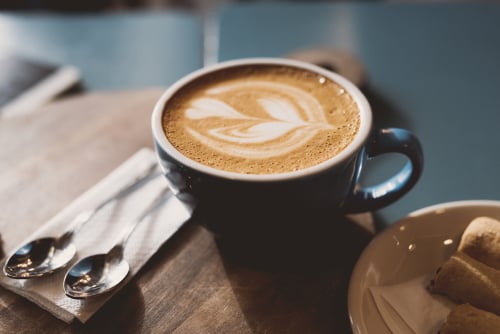 If breakfast is as delicious as he imagines, he'll want to spend more time with you. This means that he is seeking more attention, which may help strengthen your professional relationship.
What's more, just for your boss to feel that you care and show appreciation will be the key to more authority and responsibilities, which means more job titles and higher salaries.
This is an excellent way to make the relationship work.
Give Him a Nice Coffee Mug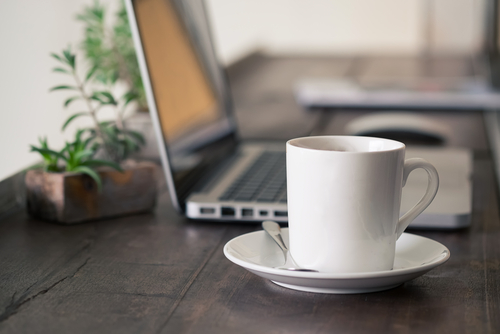 There are many ways to say thanks to your boss, but a mug is probably one of the best. There are always too many people we should thank and not enough time to write a card or call them in our busy lives. A lovely thank you gift is an easy way to show someone how appreciative you are for all they do for you.
Fill His/Her Office Up with Balloons at The End of The Workday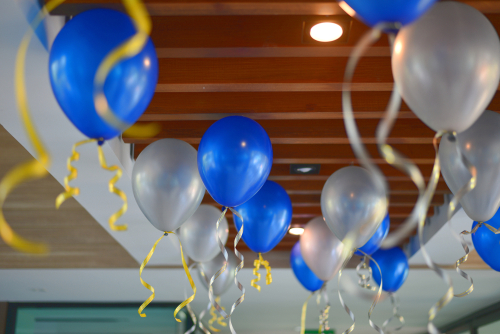 Do you know what's awesome? Balloons! Everybody loves balloons. So, if you are looking to make some fantastic memories with your coworkers, why not fill your boss's office up with balloons at the end of the workday? Or maybe put a balloon or two on his desk. He will love it, and everyone will love this fantastic idea.
Show Your Boss You Care Via Mail
Sending a quick morning email can make your Boss's Day.
Your email can be, for example, "I wanted to let you know I am enjoying my new role at the company. The position is more challenging, the environment is more positive, and everyone I've met has been amiable. I also appreciate that, although I'm still getting used to the long hours here, you and your team don't require me to stay as late as I had feared."
Use Digital Tools
Digital tools can help you recognize your boss with personal gifts.
If you work in a creative field, such as graphic design, advertising, or fashion, the chances are good that your boss is a fashionista.
You can, therefore, use digital tools to show your boss how much she means to you.
For example, you could design and print a T-shirt with your boss' name, company, and job title.
Or you could create a collage of photos from your time together.
Or, you could create a gifted collage that includes digital photos of all the projects you've worked on together, along with digital pictures of your boss' hobbies.
Use photos, videos, and music to create a digital gift.
Digital gifts are easy and inexpensive to create.
Here's how to create a digital gift:
Find photos, music, and videos that highlight the relationship between your boss and you.
Choose software to create your gift.
Adobe Spark's free, easy-to-use software lets you create photo collages, video collages, and animated videos.
Customize a digital gift.
Share a digital gift with your boss.
Give Him Books That Inspire Him to Be a Good Boss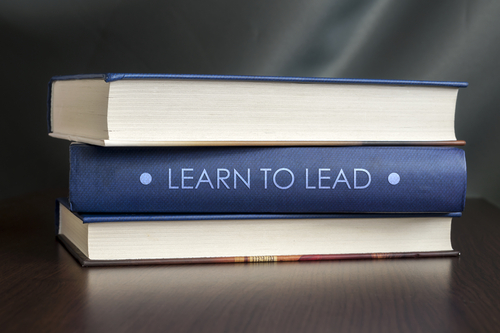 We are all looking for a "mentor" to guide us towards the best path to success, and books are the best way to help us. So, find a selection of the most-read books on "leadership," for example, and present them to your boss to show how much you care about his personal and professional development.
Make It an Office-wide Event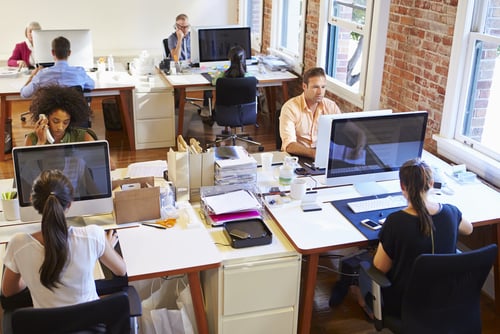 Think of it as a company-wide event.
Send an email announcing your celebration. Please include a photo of your boss, along with a few words about his contributions to the company. Thank everyone for their hard work, and tell them you're looking forward to the celebration.
Then send it to everyone. Include everyone's email addresses in the message, and encourage them to forward the email to their colleagues.
If your manager has a hobby or interest you'd like to share, add that to the email as well.
Have a good time. Once the party is scheduled, announce it to the entire company.
Remember that there is no wrong way to celebrate your boss. But everyone's invitation will be memorable.
Blow Up Balloons With 'thank You' Written on It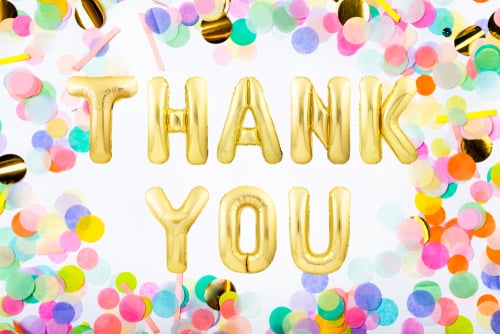 An inexpensive and pretty way to express thanks is to decorate the balloons with thank you messages. Then, stick them to the ceiling, or a wall, or to a surface where they'll catch everyone's attention.
You can make your balloons by writing a thank you message on colored paper, then cutting it out and gluing it to the balloon. Or, you can cut a thank you message from a greeting card and glue it onto the balloon.
If you have some helium on hand, you can blow up the balloons by hand. Otherwise, you may need to purchase them. Either way, keep the balloons on a long string so you can easily attach them to the surface you're decorating.
How will you say "Thank you" to your boss while celebrating World Boss's Day? You have a great chance to, and we turn evil bosses into the good ones — at least just one day.