September 2022
14
Did you know that 70% of Cvs get rejected by the ATS before they reach the recruiter's hand? Don't want to be one of them? Pay attention to your CV format!
So, how to tailor your resume to get the jobs? What's the best CV format? And how to ensure creating a professional CV?
In this guide, you'll find answers to all the questions that pop into your mind while formatting your CV with 2023 CV templates that you can use instantly.
Best CV Format for Jobs in 2023!
Your basic CV format should include these details:
So, how to professionally write each section of your CV to ensure having a job-winning CV format? Continue reading!
1 Your Contact Details Section Should Provide this Info:
Full name
Job title
Email address
Mobile number
LinkedIn account URL
Location
2 Objectives
Your objectives or summary section is a short paragraph of 100 words max that comes at the top of your CV as a hook that sheds light on your qualifications and achievements.
It must be a reply to the recruiters' question, "why should he be an ideal candidate?" use the job description keywords highlighting your selling points to showcase that your experience will benefit the company and you'll be an asset.
Whatever choice suits you, don't concentrate only on what you expect from the workplace. Alternatively, accentuate your strengths.
As an example:
Competent, qualified CSR trained to work in high-stress situations and remain calm under duress. Looking to use careful record-keeping and analytical talents to Vodafone UK with their prominent customers' database.
3Work Experience
Start with your recent employer and end with your first one!
List your experiences chronologically!
Mention the job title, company name, and dates of working there!
List your responsibilities in bullet points!
Use numbers as much as you can, Numbers matter!
4 Educational Background
Keep your educational background section as brief as much!
Don't mention your high-school degree if you already have a bachelor's degree!
Mention your degree, college name, university name, and graduation year!
Mention your major and degree!
Mention your sub-honors (if appropriate) (if applicable)!
If you don't have a vast experience background, reorder your CV format to mention your education details first.
5 Skills
List down your skills into hard and soft skills!
Tailor your skills to every job description, and don't forget to insert the keywords!
Spread your skills within your summary and work experience sections!
6 Other Sections
If you've participated in any activities relevant to your career that don't fit into any of the above sections, list them in different sections of your CV. Some CV examples of such sections include:
If you have other achievements or details that you need to mention but don't fit into any of the above sections, you can create the following sections:
Awards
Achievements
Publications
Affiliations Professional
Attendance at Conferences
Additional Details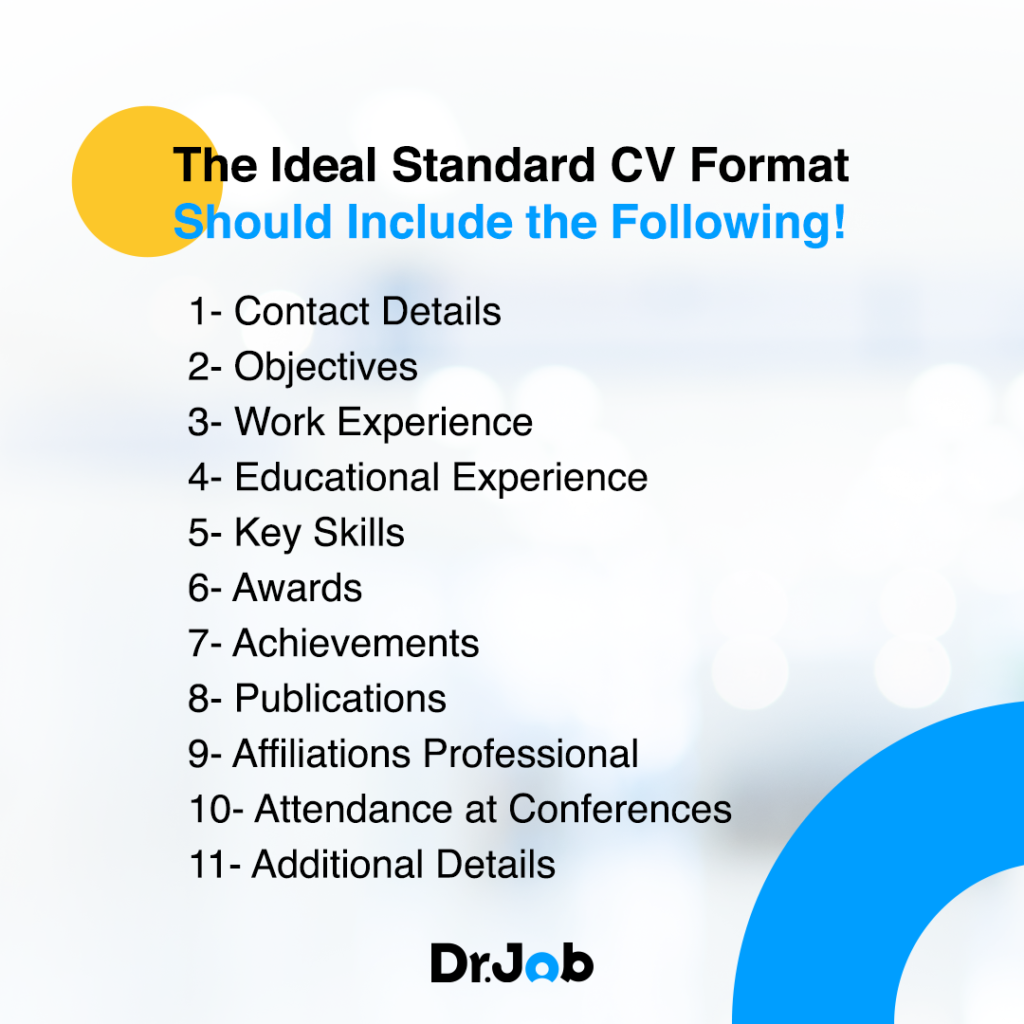 The details mentioned above are ideal for a basic professional CV that is chronologically arranged. Still, when it comes to "Skills CV" or "Functional CVs," some changes may pop up.
The game ends if recruiters can't quickly derive the most vital details about your abilities and knowledge. Thus—
How Should the Ideal CV Be Formatted?
Set 1-inch margins on all sides.
Use 1.0 or 1.15 line spacing.
Choose a professional typeface for your CV.
Create a professional CV header format for your contact details.
Divide your CV into clear sections: Contact Information, Summary, Professional Background, Education, Skills, and Additional Information.
Make section headings slightly larger than the rest of the contents.
Before and after each heading, add a blank line.
Save your CV in PDF to keep your layout unified.
Following these tips will help you ensure having a visually appealing CV. Employers will appreciate a well-organized format, and you will increase your odds of beating the Applicant Tracking Software (ATS).
Visually Appealing & Well-Designed CV Templates to Help You! (Template of Resume)
To help you easily create your CV with less effort, Dr.Job will provide a list of editable CV formats that you can download, update, and use as your ATS-tailored CV version.
Get rid of your Word files in wrong formats, tricky laying out, and inaccurate content!
Check our ready-to-use templates, fill out your details, and get your tailored CV in no time.
Student CV Template - #1 CV Format for Students
The below template is ideal for student jobs since it mentions your education, experience, and contact details>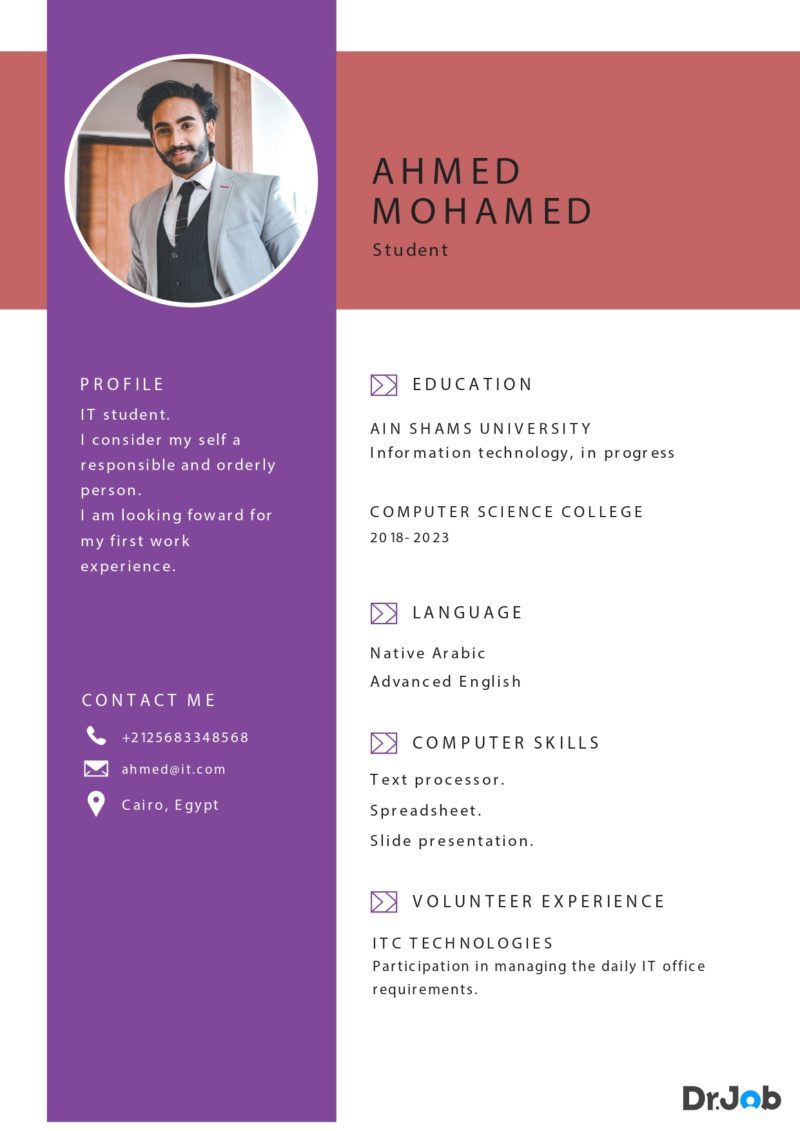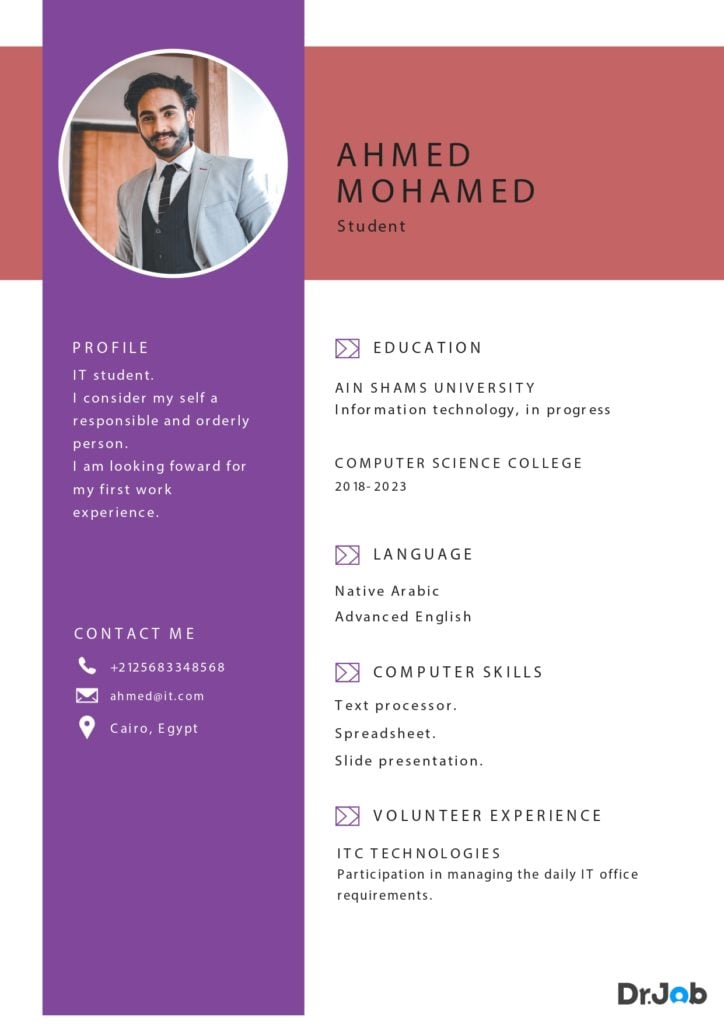 Professional CV Template - #1 CV Format for Professionals (Simple Resume Form)
It's the ideal resume format for fresh graduates and professionals looking for entry-level job opportunities. A straightforward CV structure that provides all of the necessary information appears at a touch. Using a lot of white space will make this easy on recruiters' eyes (and they'll appreciate you).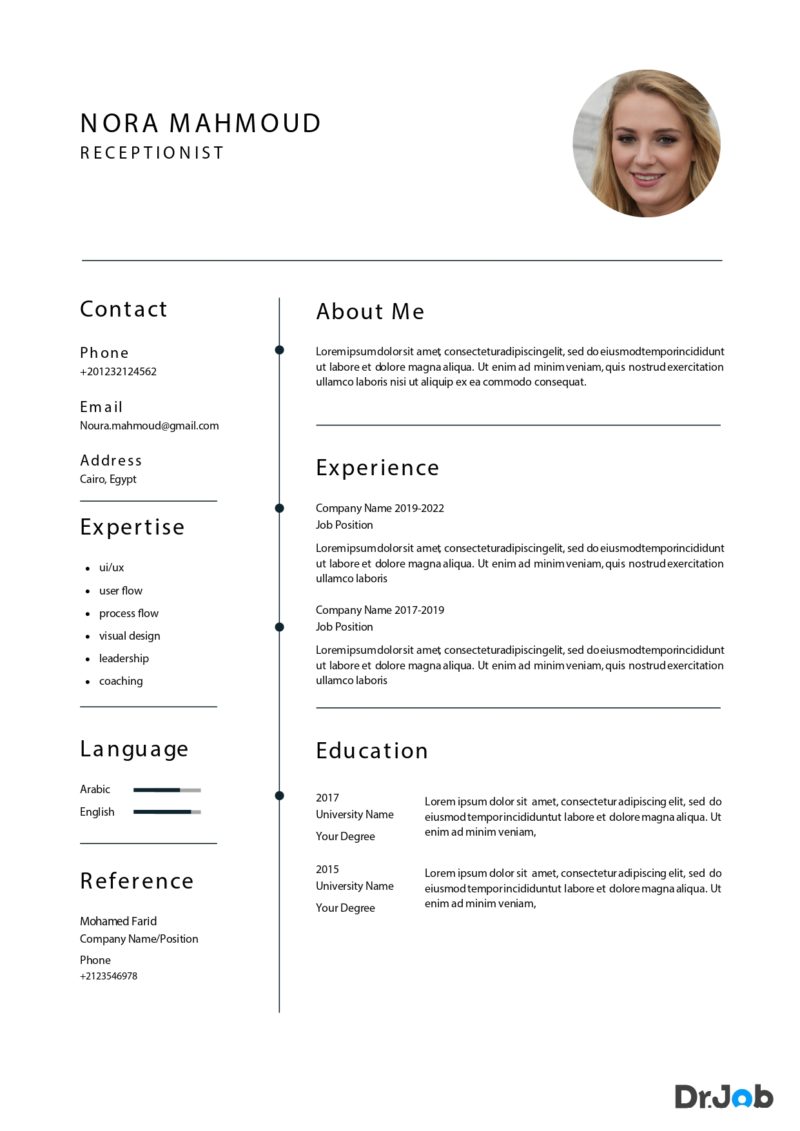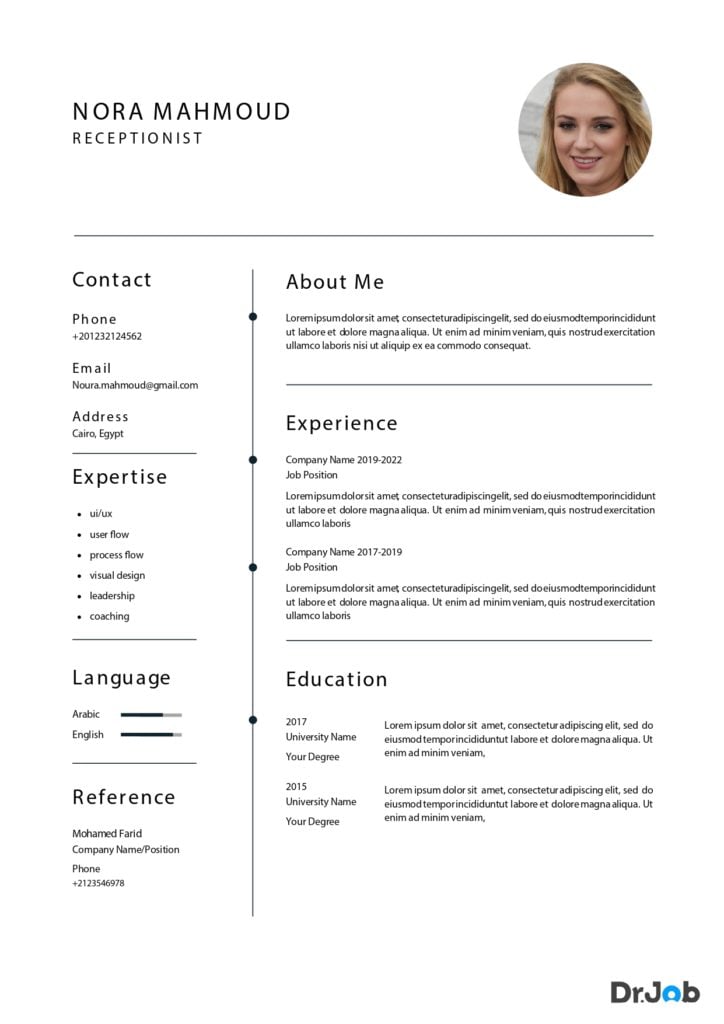 Modern CV Template - Best CV Format for 2023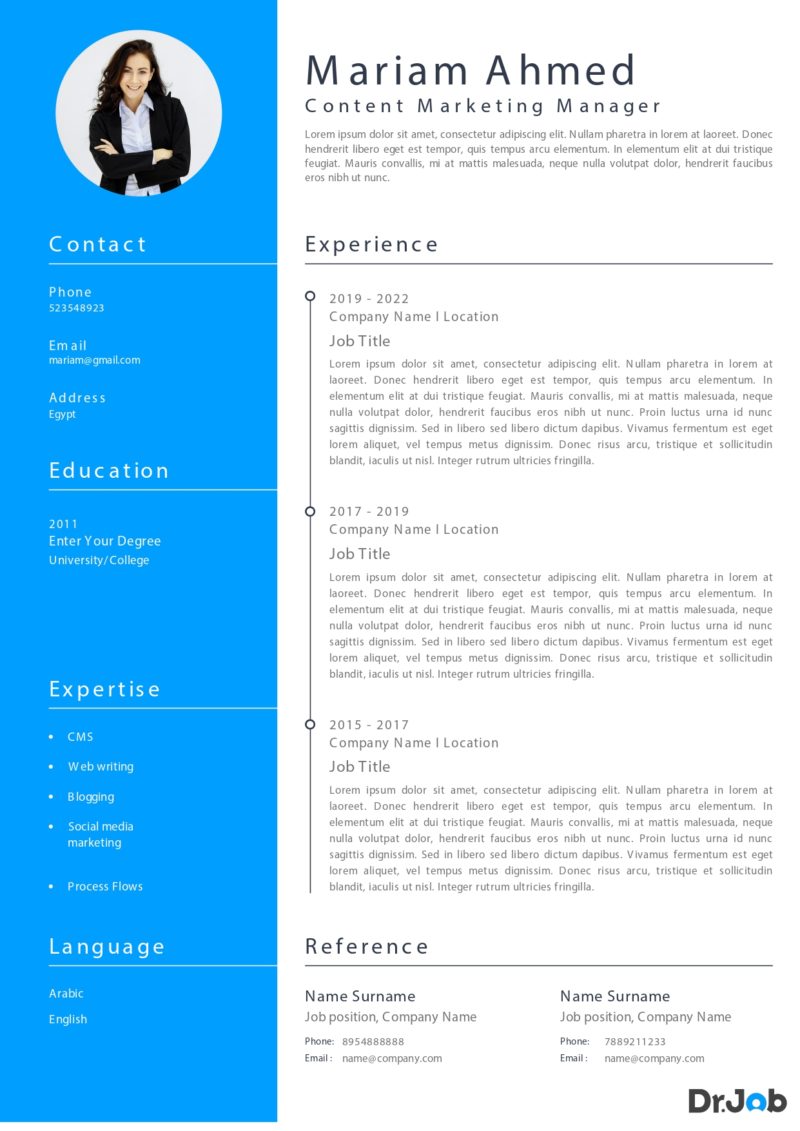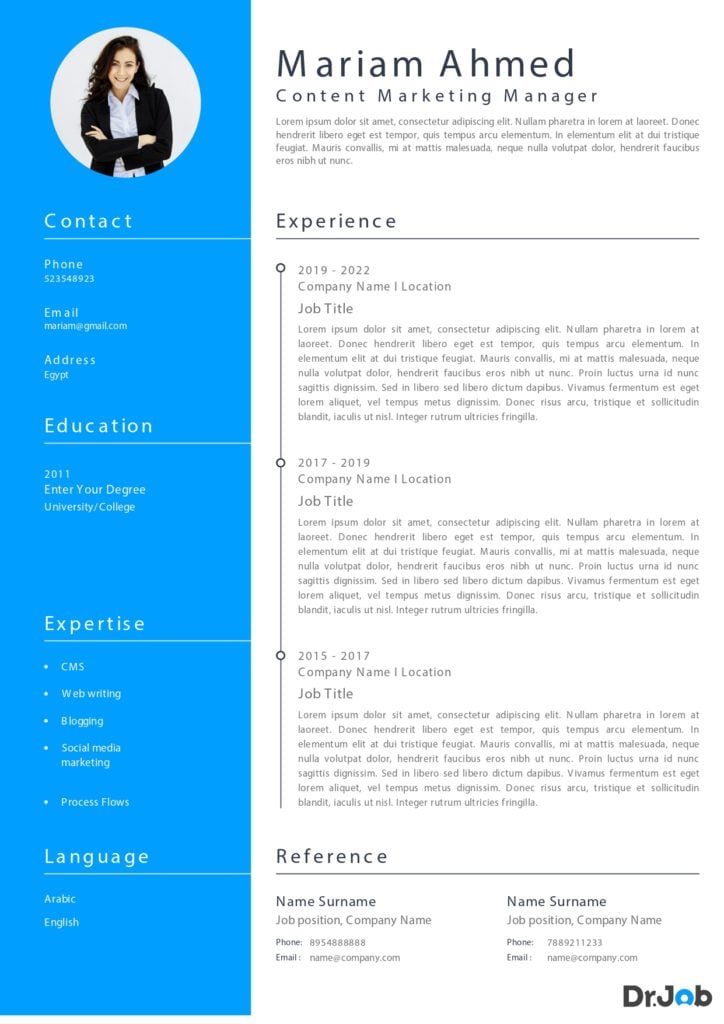 Sales CV Template - #1 CV Format for Sales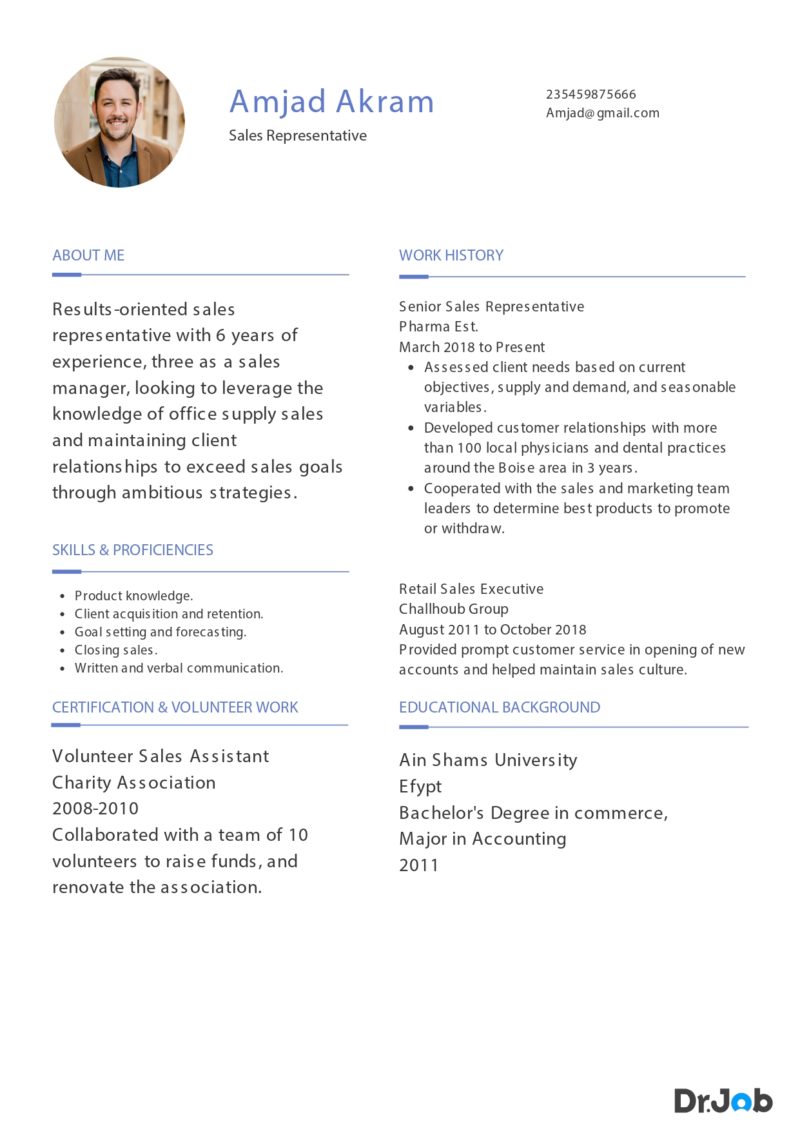 Which is better in 2023: a skills-based or traditional chronological CV?
Professionals with unusual employment backgrounds may wish to adopt a skills-based CV approach.
A skills-based CV (also known as a functional CV or simply a "skills" CV) emphasizes the person's abilities instead of prior knowledge. It is typically utilized by job searchers in the creative sectors who have done several freelance projects or by career changers.
Skills-Based CV Format
Contact Details
Summary
Skills
Professional Background
Education
Other Details
Additional Skills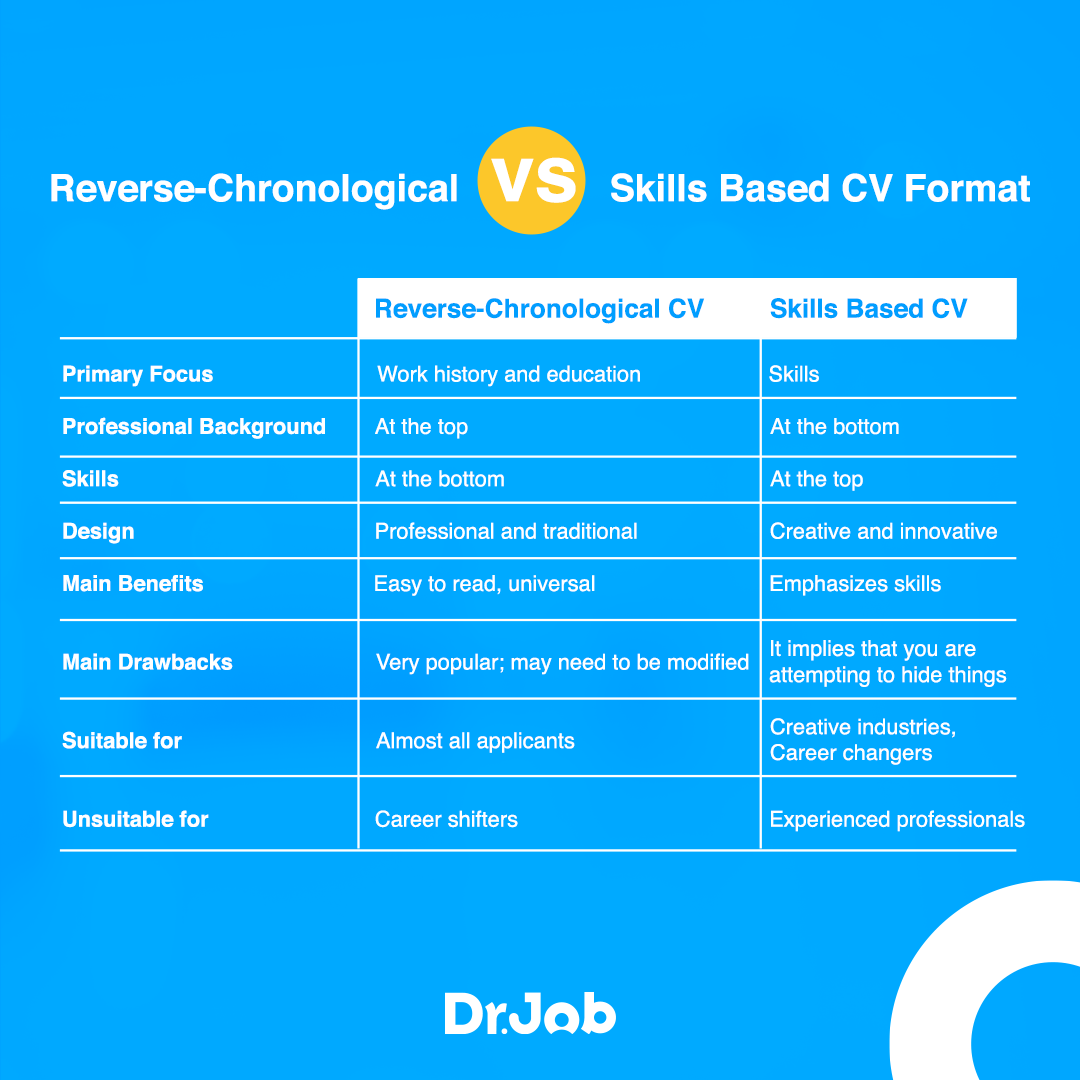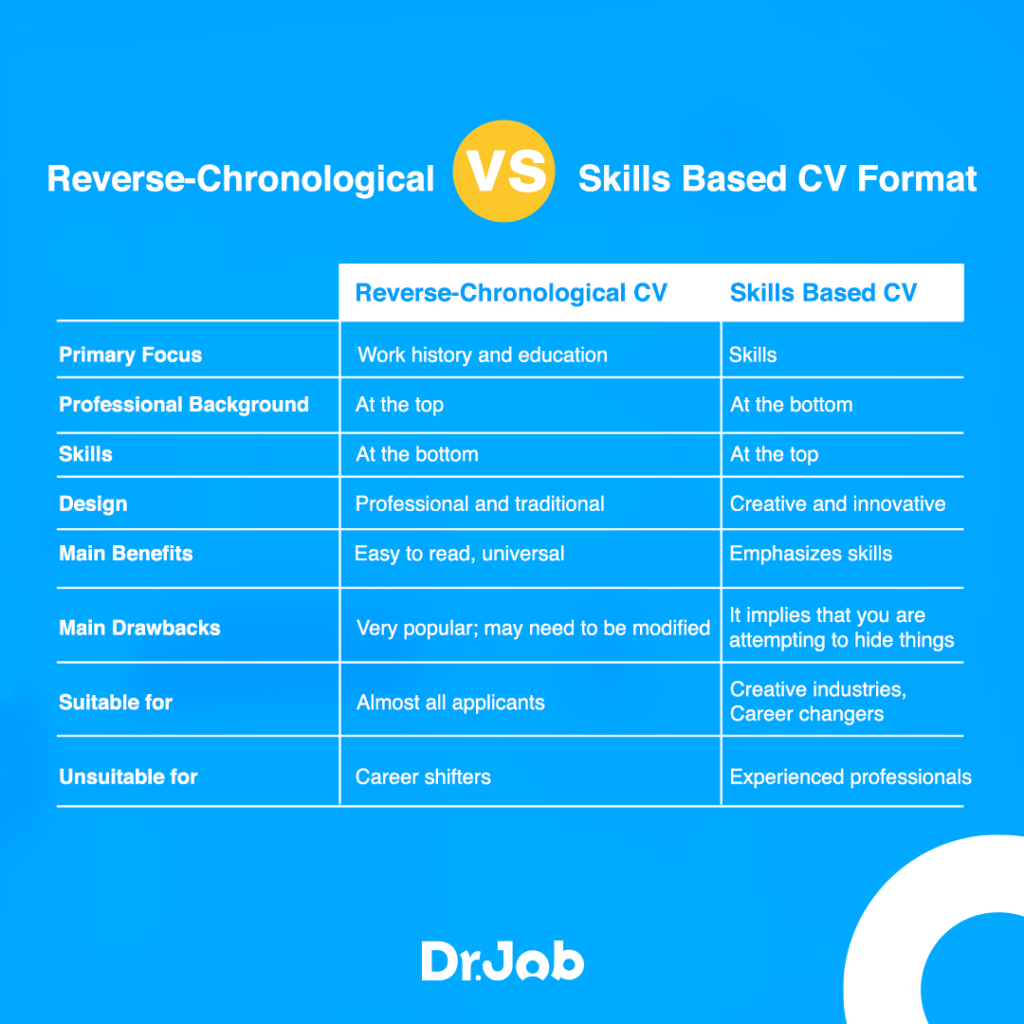 Check the Skill-based CV format Sample!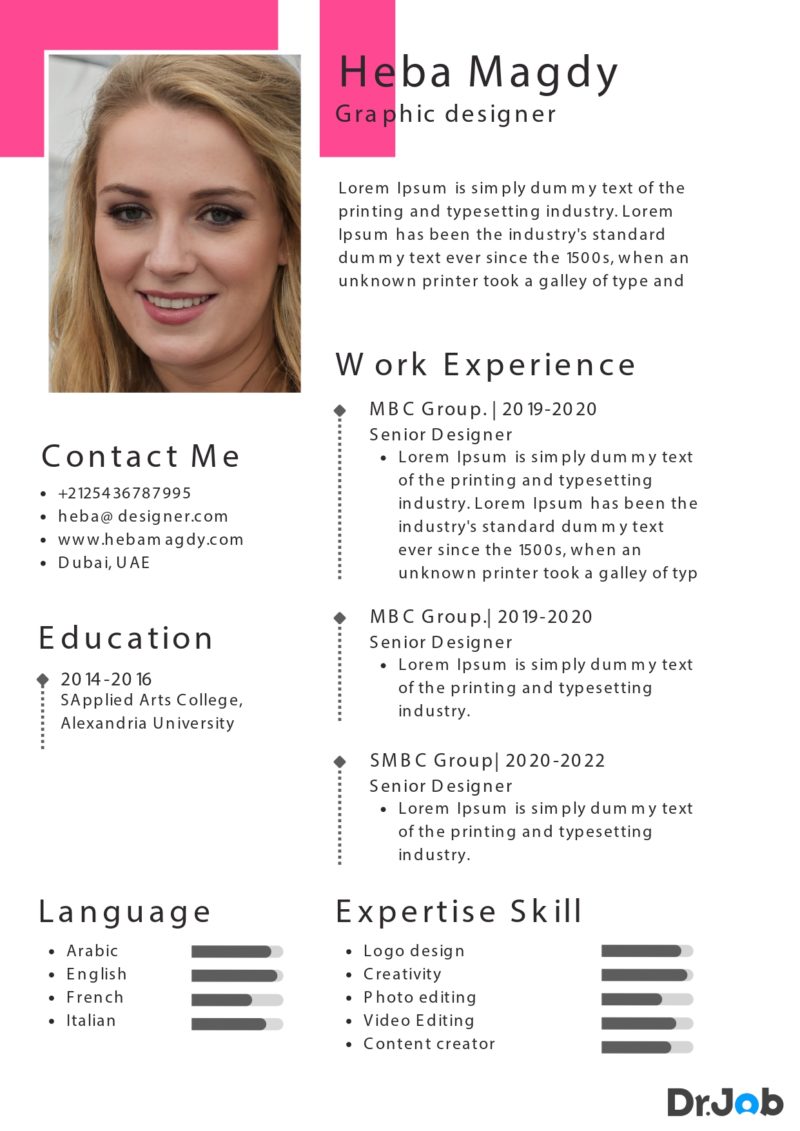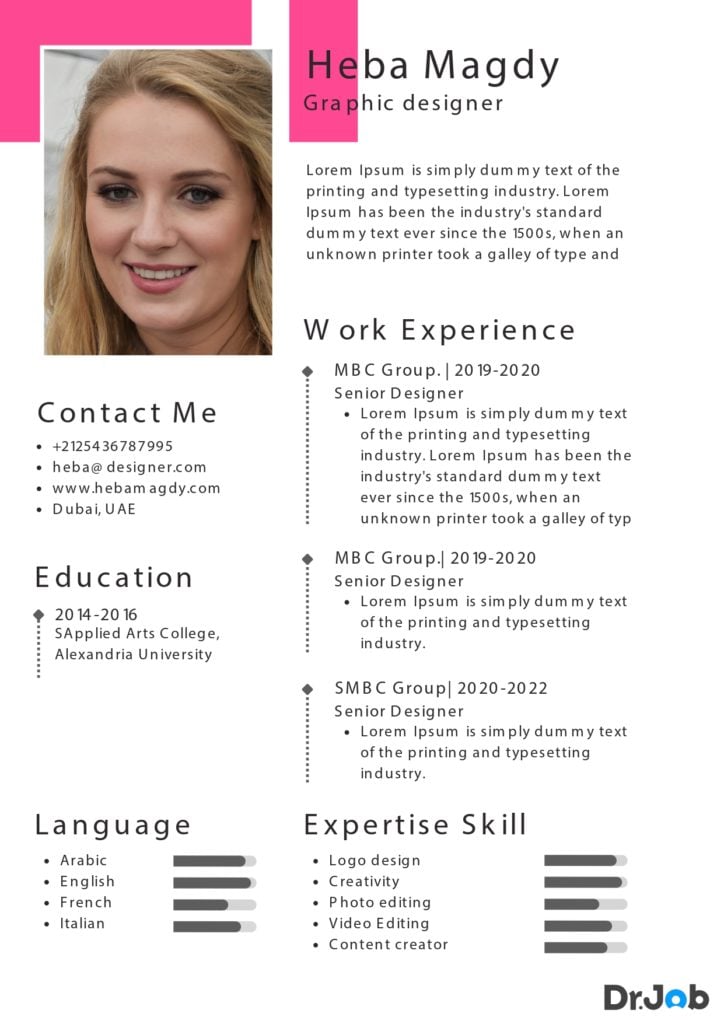 The Skills Summary is the essential aspect of the skills-based resume format. Professional Experience and Educational Background contain just a list of previous employers and academic institutions.
Although the skill-based resume format can help professionals with career gaps, it raises red flags on the employee since it demonstrates that the candidate is hiding something. They are also unscannable when it comes to ATSs.
Read Also: How to Send Your Resume: As a PDF or Word Document?
To wrap things up,
Your CV format is your way to sell yourself as a unique professional, but you also have to consider creating the best cover letter, so read these guides: