March 2022
07
Your interest in reading this content shows how bored you are from long workdays. So, we'll help you make your workday go faster than the F1 professionals.
We all live a stressful life, both mentally and physically, and we struggle to see the light at the end of the tunnel to beat our boredom and make it through the long workday.
Here are practical steps to relieve stress and enjoy peace of mind as your workday goes by faster.
Start the day with something you love to do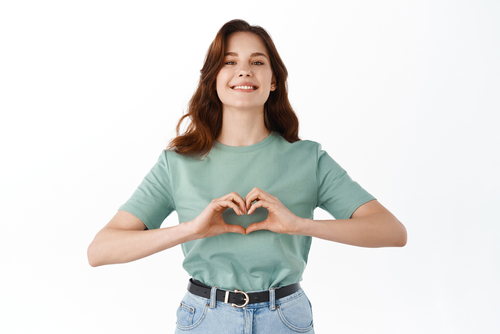 Don't get out of bed straight to work. Get up early and do something you love. You enjoy more and do better when you do what you love. So, if you want to get something done, start doing it early in the morning when your mind is fresh and in order.
Conversely, if you do anything that makes you feel sad or bored, it will distract you from what you were supposed to do.
If you don't like something, can't stand it, or don't want it, don't start your day with it at all.
This explains why startups often hire talented employees of other companies. The startups see that they quit their old jobs because they hated it and knew they would hate it forever.
Startups play the game shrewdly and offer far better wages and benefits than their old companies because founders know that what makes a company great is much more than just money or perks.
Work in a relaxed way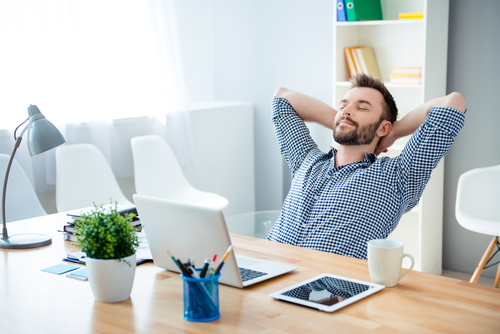 Don't put yourself under stress all day; You can postpone cleaning your office if emails need to be replied to. You can postpone submitting reports if there is nothing new to indicate.
No one will look for your comfort and regulate your work. Get your tasks done professionally but don't forget yourself.
Schedule your day beforehand
It is one of the most obvious ways to control your time.
The right way to schedule your day is to ask what to do and then decide how to do it; the wrong way to plan your day is to spend forty-five hours a week at work. It is the way of people who do nothing in their life but work and sleep.
Remember that what makes you feel overwhelmed and bored at work is a blur of vision where you don't have a plan to help you determine the best way to get your work done.
Creating a plan doesn't always require having a lot of tasks. You have to figure out how you will accomplish each task, even if it is straightforward, so that you don't be helpless in front of hills of tasks that you thought you could complete in seconds without a solution and enough time to turn them in.
Avoid checking your phone constantly.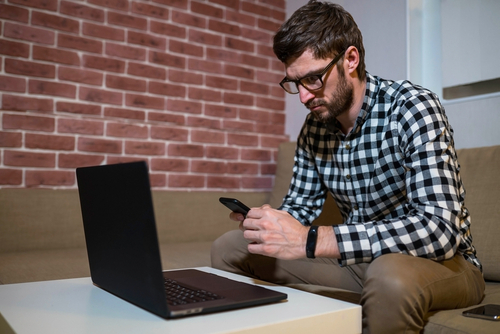 Daily distractions are a massive problem for productivity: we spend too much time checking our email and other devices and not enough time to work.
And few people have the discipline to work without constantly checking their phones. But many can use the phone without distraction as there are ways to reduce distraction without giving up modern conveniences.
When working, the key method is to put your phone in Do Not Disturb mode. This method helps you stop all the distractions of alerts, calls, and messages.
Ask your manager for a challenge—or offer one to your manager or any other higher-up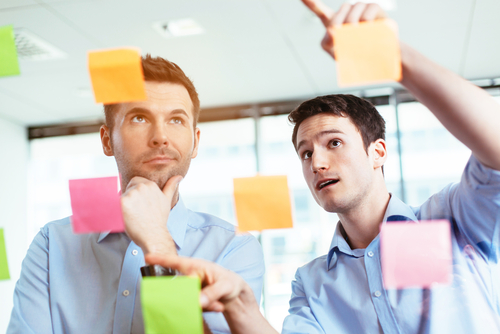 Rather than just sitting there, giving a clear and purposeful challenge is a low-cost way to get more done. It's often the only way junior employees get their bosses' attention: You need to let your boss know that you're not a loser. Your boss doesn't have time for losers.
A challenge can be as simple as asking your boss to check out a new piece of software you've written that he hasn't seen before. Asking him to spend some time on something you think will work better will almost always be more accessible than suggesting ideas; it's harder to say "I think we should do this" than it is to say, "This is what I think we should do."
Schedule breaks for yourself throughout the day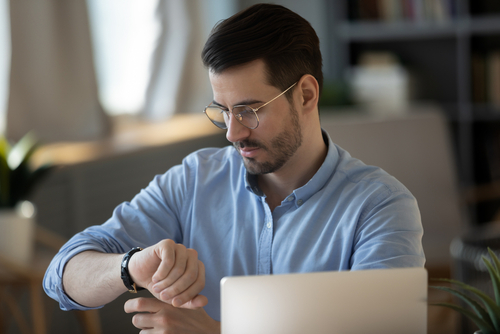 We all have to work. But we could spend less time doing it. The idea of a schedule is not to make life more challenging and more stressful to work harder, but to make our lives easier by separating what we do from what we don't need to do.
If you work ten hours a day, you have ten hours free; the rest is devoted to working. If you had that time back, wouldn't it be nice? You could read a book, take an afternoon nap, take your pet for a walk, or play with your kids.
Setting aside blocks of time each day for things you want to do that aren't work allows you to get back more of your life than if you did nothing but work.
Work with coworkers to share tasks and keep them from piling up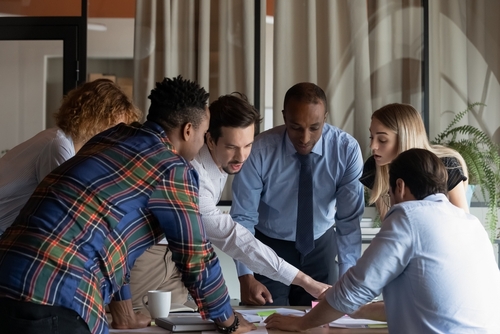 It's easy to get all the tasks done on your own. But you can't change the world alone, so you need to delegate and divide tasks.
In large projects, for example, we find that what accomplishes most of the tasks are the employees, not the managers; One person cannot complete all the tasks alone.
So, prevent the backlog of tasks and delegate what others can do, as long as you have the power to do so.
Make sure you're eating something nutritious every few hours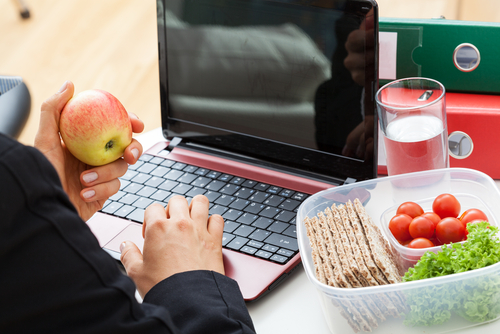 Your body is not created to work all day. If your job requires physical effort, you should take an afternoon break. In general, balance your work hours and body by taking breaks between tasks to do some simple exercise or eat healthy food.
Don't work all day so that you don't find yourself in a bad mood or those who aren't productive due to lack of sleeping and eating less healthy food.
Figure out what motivates you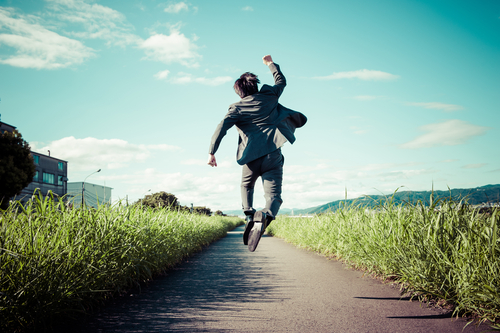 It's essential to understand why you do what you do.
Ask yourself what makes you tick. If the answer is "because I love the job" or "because I like people" or "because books are fun to read," then that might be enough of a reason, but it isn't much of a reason for someone who wants to get promoted or acquire more customers or make more money. You need something more than that.
List what matters to you and helps you be a committed employee who is always driven by a passion for success.
Set a timer and see how much you can get done in that amount of time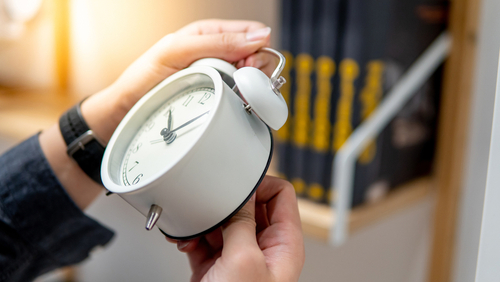 The most important thing you can do to make your workday go by faster is to focus on making progress, not just getting things done.
This helps you set the digital counter to put yourself in a race against time to finish the job. It pushes you to do more and more without getting bored and stopping to think about how many hours have passed or how far you have come.
It also makes the work more enjoyable as you feel like you're playing with the world around you.
Make use of the Pomodoro Technique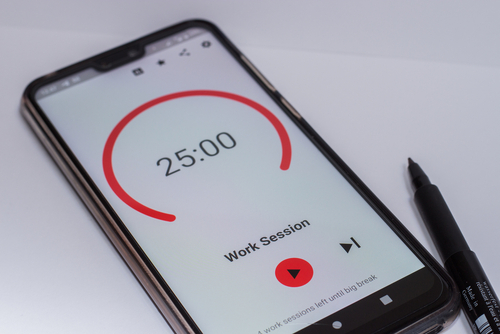 The Pomodoro technique was invented by economics teacher Francesco Cirillo, who had trouble paying attention. He realized that students needed to take short breaks every 25 minutes to enjoy more attention.
The Pomodoro Technique is an excellent way to get things done quickly. This involves breaking your work into 25-minute chunks and then maintaining your work session for 25 minutes, followed by a more extended rest period before starting again.
Breaks give you time to gather your thoughts, so this technique is like meditation: it makes your mind work better when you're working hard.
Arrange your workstation ergonomically
There are several ways to make things go faster in the office. One of them is the workplace arrangement, where everything you need is at your fingertips. This means placing some things entirely away from your desk. You can store the papers under the printer, behind the printer, or in an empty tray - you can't see them on your desk, but they're there, and that's what matters.
Use positive self-talk to encourage yourself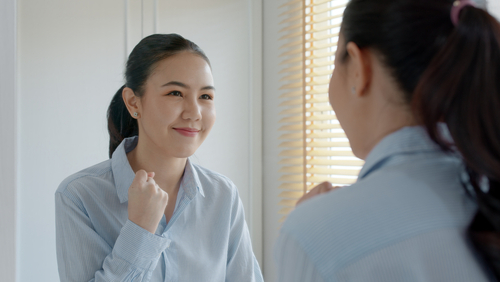 He who talks to himself is not mentally ill, but someone who does well how his "mindset" can affect his day.
So, he pushes his mind to think about things positively to make the best use of his day to benefit his personal and professional life without getting bored.
Write down your accomplishments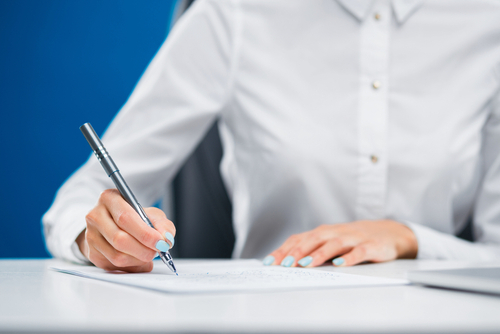 If you want to get something done, write it down. You will be amazed how often this turns out better than working in your head. The trick is to keep track of what you've already written down in practice. If you don't, it's easy to forget what you wrote and have to go back over it all again.
The idea of writing things down is not just a quaint, old-fashioned notion of a time when people had more time and fewer distractions. Writing things down lets, you move faster because your brain can do two things simultaneously. It keeps track of what you're doing but also keeps track of what has already been done.
Walk around the building or take a walk outside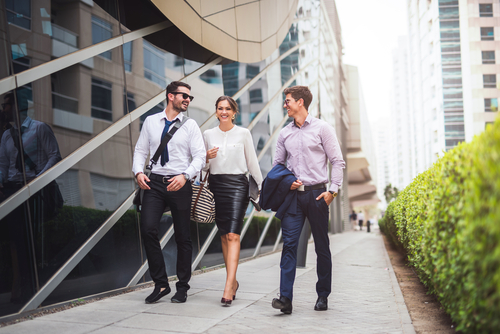 You may see all the employees walking around the company building, and it may not be a pleasant walk as you find yourself thinking about what you need to do, what problems you are facing, and what you need to do after your long workday. However, indirectly, walking around positively impacts you, breathing in the fresh air and seeing new faces away from computer screens and your coworkers' requests.
Take screen breaks and stretch every hour or 90 minutes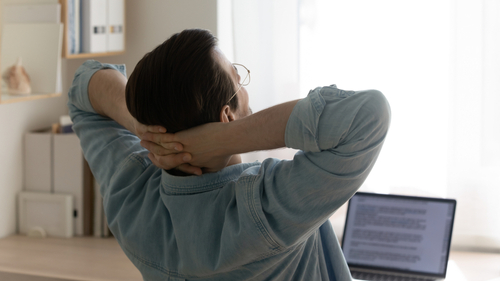 Screen breaks are intentional breaks to leave the computer screen and find something else to do.
You can select some tasks that do not take time but are essential, and you can also plan for the rest of your day to ensure higher completion rates. In other words, you don't have to stop working altogether when you take a break from the screen, but you should leave it behind. The effect will not be evident at first, but over time it will double your work speed and reduce the number of hours you work per day.
Do something nice for someone else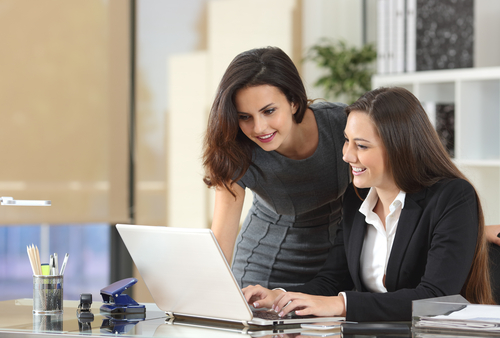 A cycle forms when you do something nice for someone else; your interest in them reflects on you, and you feel happier, making you want to do more.
You could, for example, send a nice message to someone you know who has a problem or greet a new employee differently.
Stop thinking about how long you'll be at work today and start thinking about how long you have left to go.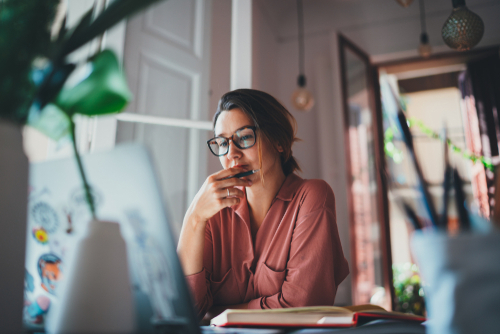 This is advice that most people find hard to follow. They spend their lives thinking about how long they have to do things. It's a kind of self-imposed time limit, like a jail sentence, which makes the rest of the day seem unbearably long.
Look for ways to make it fun
Sometimes people get stuck in the details of their work and find it hard to know where they are. The trick is to keep your eyes on the bigger picture and imagine how fun that thing you do can be. Try to find ways to make your work enjoyable so that you don't get caught up in too much time.
Know your goal for the day, and re-evaluate it often to stay on track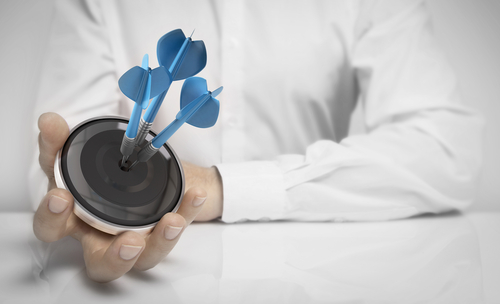 Set your goal to be more productive and be happier.
Here are a few strategies to help you stay on track:
Write down a goal on your desk or in your room, and re-evaluate it every 20 minutes. If your goal changes, write down what it is now.
If you are working on something, ask yourself: is it good? If the answer is no, change what you are doing.
Once in a while, tell yourself how much time you're spending on this thing, and stop when that time reaches zero.
Hopefully, this blog will help you make your workday go faster so that you can return to your everyday life and practice your favorite activities.