August 2022
29
Pros and Cons of Freelancing - What are the pros and cons of freelancing? Are there pros and cons of freelancing?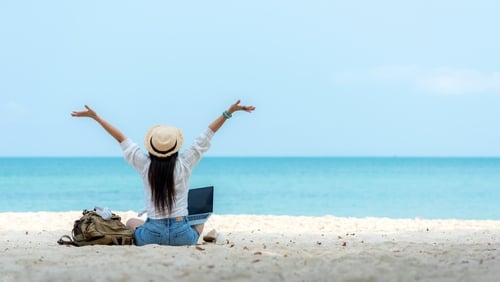 Freelancing and working for a large corporation has significant differences that you should know if you're considering making a career change.
Read also, 8 Tips to Keep Your Skills Updated as a Freelancer
Dr.Job is here today to answer your questions and shows you the pros and cons of freelancing.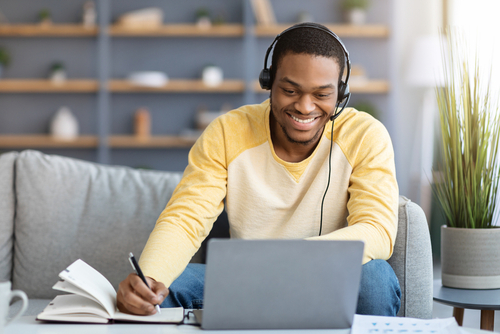 The Pros of Freelancing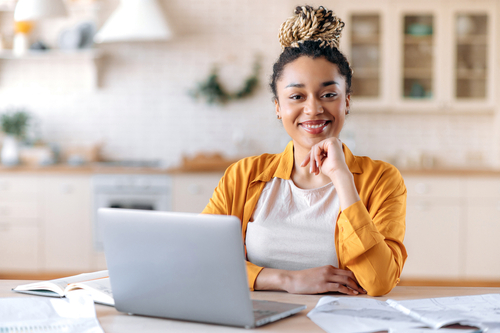 1. Pro: You can have the chance to deal with various clients.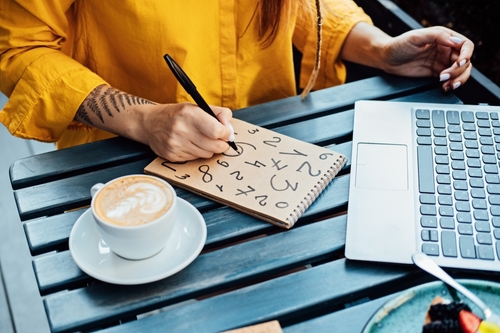 You can work with various clients in your freelance business in just one year, including a small food industry startup, a lifestyle brand, a real estate client, and small tech startups. Things remained entertaining due to variation.
Working full-time may cause you to get pigeonholed into one area or line of work. It may also make it more difficult or challenging to diversify how your skills are employed, particularly in large organizations with a lot of bureaucracy.
2. Pro: You'll frequently be regarded as an expert in your field of employment.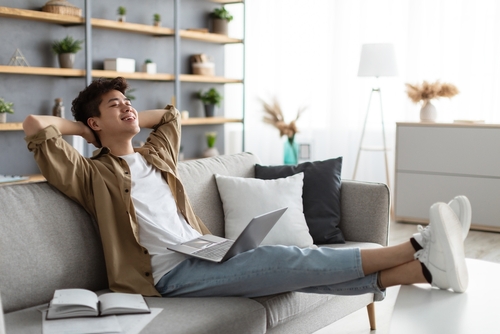 When a business hires a freelancer, it has probably carefully considered the benefits and drawbacks of doing so and chosen to work with an expert.
Since most freelancers provide a service, they are expected to be highly skilled. As a result, they are regarded as industry experts.
So, if a business needs a skilled graphic designer, mainly for six months, its objective will be to recruit a freelancer. The main distinction between hiring a freelancer and an employee is that if they anticipated longer-term, indefinite demands, they would employ a full-time worker.
3- Pro: As a freelancer, you have control and flexibility over your schedule.
You would choose what your remote work schedule should look like as a freelancer.
Some days, you would work on specific projects before beginning your client work. As long as you never miss deadlines, if you procrastinate, you will complete your client work at night, on the weekends, or whenever your schedule allows.
One of the main distinctions between working full-time as an employee and working as a freelancer full-time is this.
4- Pro: There are more opportunities to boost your revenue.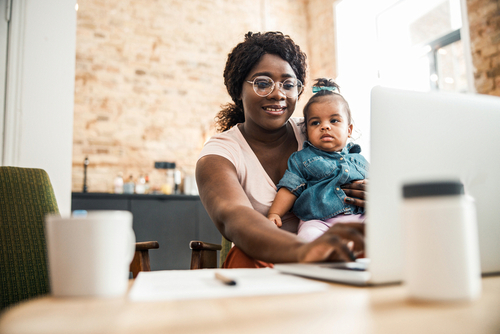 There seems to be an odd and erroneous belief that freelancers are unlucky and constantly short on money. That may be the case, yet some independent contractors are skilled, manage reliable businesses, are savvy with money, and charge astronomically high rates for their services.
As you may already be aware, working from home may help you save a tonne of money. It also enables freelancers to enjoy balanced work-from-home lives while controlling costs and time spent.
The Cons of Freelancing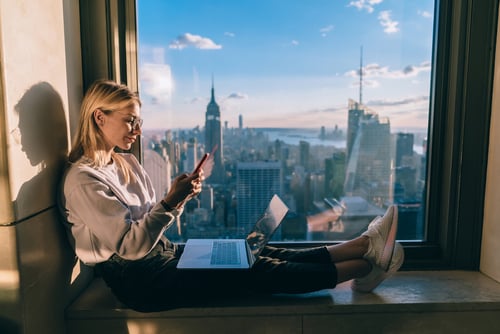 1- Con: Freelance taxes can be complicated.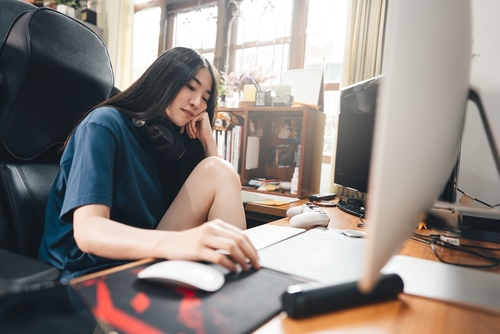 Although we aren't tax experts, there are a few things we can say with certainty: taxes for freelancers are more complicated than for employees.
We go into greater detail on this subject in our article on how to start freelancing full-time.
In essence, if you work as a freelancer, you must assume that your clients would provide you checks or deposits for your services without deducting taxes.
If there is any good news for freelancers in this situation, you may "write off" your business expenses just like a more prominent firm would. You can deduct these charges for your business from your taxable income each year, such as a coworking space membership, a new laptop, your software, other productivity tools, and any transportation costs.
2. Con: Since you have no paid time off, you must budget your vacation into your yearly income.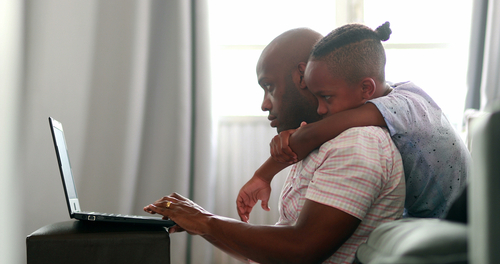 We cherish our free time because we use it to explore the globe and visit our favorite places.
If you work as a freelancer, remember that benefits like paid time off are included in a full-time income. When we respond to the topic of whether working full-time is better, please take into account the way we discuss it here.
Depending on how you bill your time, you must determine if and when you want to take a vacation and whether it will affect the number of hours you bill clients or monthly retainers.
We advise you to reside in cities worldwide designed to be the finest destinations for remote workers and professionals working remotely. At the same time, traveling is an option for you.
3. Con: You'll need to acquire your insurance as a freelancer.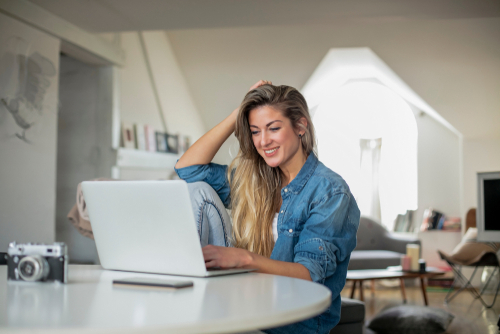 You may be fortunate enough to receive health, dental, vision, life, and disability insurance from your employer as a package of benefits in exchange for the work you do for the firm.
There are different plans to pick from, and they are all expensive. Once you begin freelancing, a corporation will no longer provide you with a benefits package. It's quite the reverse, and as many people know, insurance is not enjoyable.
The best you can do is select a plan based on suggestions from others that are appropriate for you.
4- Con: You must be ready if a freelancing client doesn't renew a contract.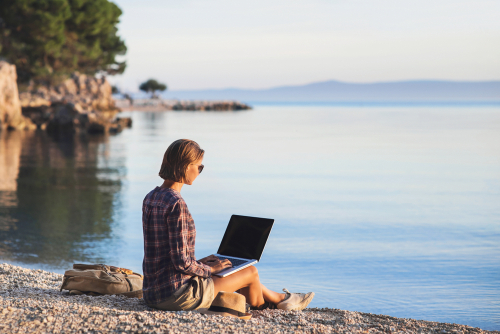 Every customer you have as a freelancer is transient and could not be your only one. In actuality, having a positive outlook is being thankful whenever a client requests a contract renewal or additional labor!
Due to these factors, freelancers need to look for new opportunities continually. Although exhausting, it is why all of the aforementioned "benefits" of freelancing exist.
In conclusion,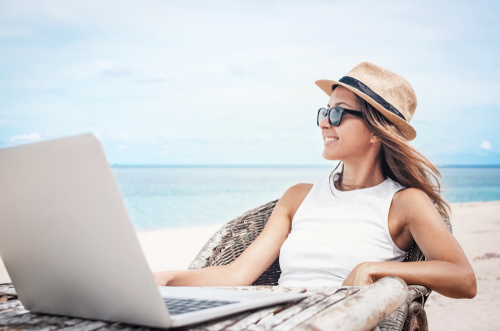 We wish you the best of luck in getting into your freelance career, especially after knowing the pros and cons of freelancing!