March 2021
30
Do you want to work from the comfort of your home while making a lucrative monthly income? Have you ever heard about virtual assistance jobs?
You know who is the virtual assistant, but you need more information?
You don't know & need to know all the details to start a new career as a VA?
Find below the virtual assistant's anatomy: Qualifications, responsibilities, skills, salary, and more.
What are the Roles and Responsibilities of a virtual assistant?
Virtual assistants must be able to do all of their clients' tasks as they will perform in the client's office, albeit from the comfort of their own house or shared office space. They also have to stick to office behaviors even if they are working from their homes' comfort.
Their primary role involves the following:
Assist clients with any administrative tasks they need help with
Locate and screen potential clients
Manage social media accounts
Managing calendars, appointments, and emails
What are the qualifications required to be a virtual assistant?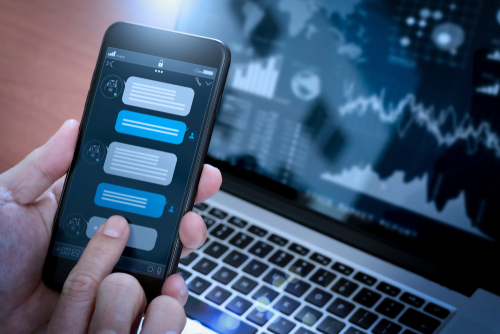 A four-year degree isn't needed to work as a VA, but it would likely give you an edge in attracting customers.
To learn how to be a virtual assistant, you can participate in online training courses provided by a business or an online instructor.
Certification: As a virtual advisor, you will be trained by a few organizations. Certifications can also be obtained through several online instructors and community colleges.
According to statistics,
43.4% of virtual assistants have a bachelor's degree
9.5% of virtual assistants have master's degrees
A high school degree with Online training courses and certification for VA skills can land you a job in VA
What are the most-in-demand VA skills and competencies?
Many of the qualifications necessary to serve as a virtual assistant are identical to those required to work in secretarial or administrative positions.
Excellent organizational skills: VAs must be well-organized to keep track of numerous client tasks.
Communication Skills: VAs must be able to connect easily by email and phone since they operate remotely.
Tech smart: The strongest virtual assistants are technically minded and know how to navigate the most basic computer programs.
Email Marketing Skills: As a VA, you have to utilize the importance of the email marketing tool as there are around 3.9 daily email users, and businesses can grow widely using this tool, so you'll have to create newsletter templates, scheduling weekly emails, and creating email funnels.
VA should also be unique in its social media management and project management skills.
What is the average salary of a virtual assistant in the UAE?
The pay rate for a virtual assistant is determined by their years of experience and the expertise they can have. The average salary for a virtual assistant in the UAE is 3,995 AED/month.
What are the benefits of getting a virtual assistance job?
According to the BLS, secretaries and administrative assistants' career opportunities will decrease by 5% between 2016 and 2026. There is no question that this profession has a lot of potential for growth as more businesses recruit part-timers to do jobs that used to be done by full-time employees.
Statistics prove that,
One of the fastest-growing jobs
87.7% of virtual assistants are paid on an Hourly Basis
A virtual assistant business costs are low
What are the working hours for a virtual assistant?
The virtual assistant has all work hour options:
How to get a Virtual Assistant Job?
Virtual assistant jobs are available on big job websites like Drjobpro; the website offers many employment chances on a full-time and freelance basis. Register now & Kickstart a Successful VA career.